I'm very excited to announce that I've launched a fun, new project. It's an all new web comic called Human, Dog, Crow. I should have written this article yesterday, since that's when I launched it, but it turns out that launching a fun little web comic takes as much work as launching any other website, and I ran out of time.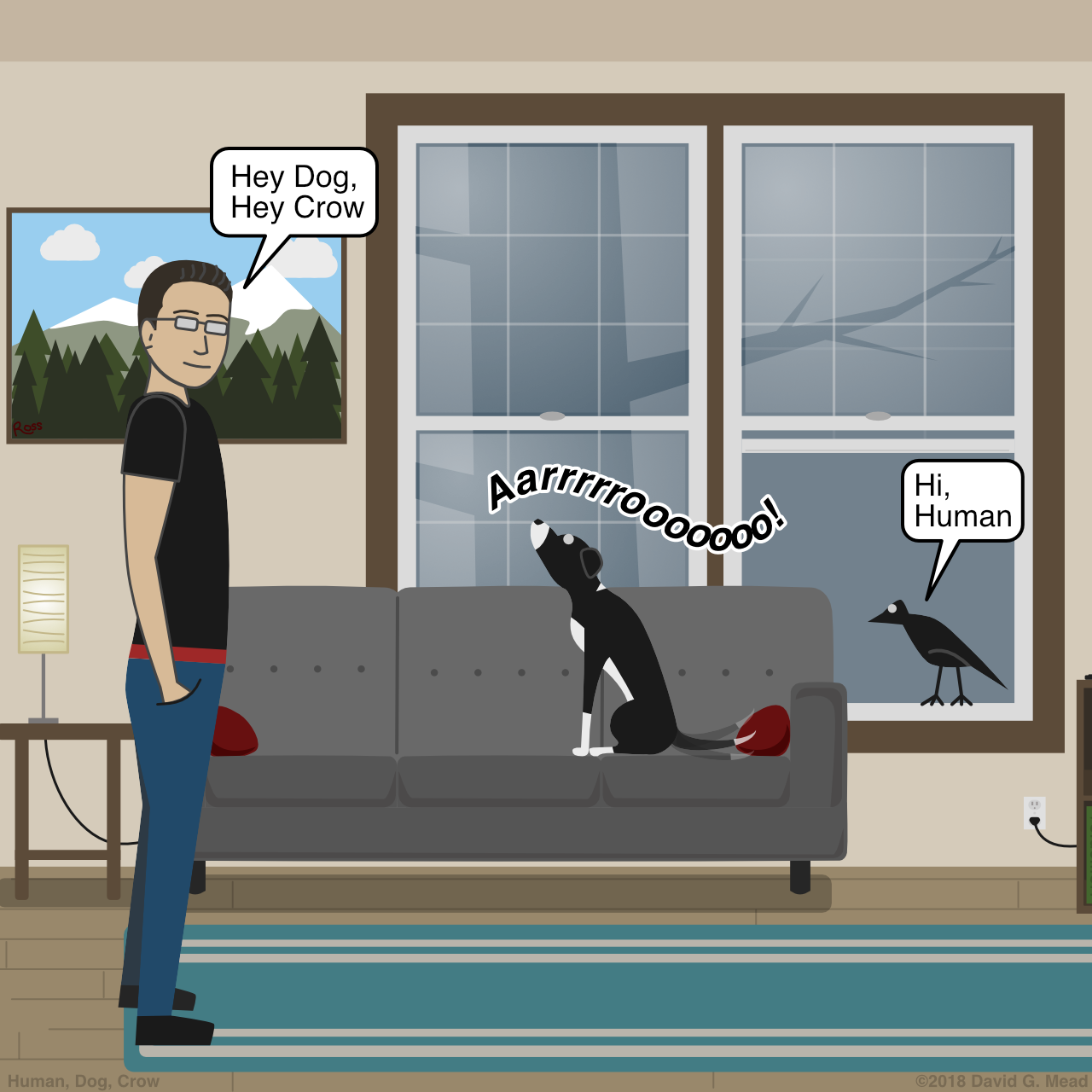 Stay tuned there to see what kind of of antics Human, Dog, and Crow get up to.
I made the website from scratch (programmed in PHP for the curious coders out there). I will probably open source the site code eventually as it's pretty simple system to use for making a web comic site. And I think it would be fun to see what other people can do with it. I still have some more work I want to do on the system before I open source it, stay tuned. I also need to come up with a good name for the comic system.